Live Webinar - Wednesday, May 25, 2022 at 10am Pacific / 1pm Eastern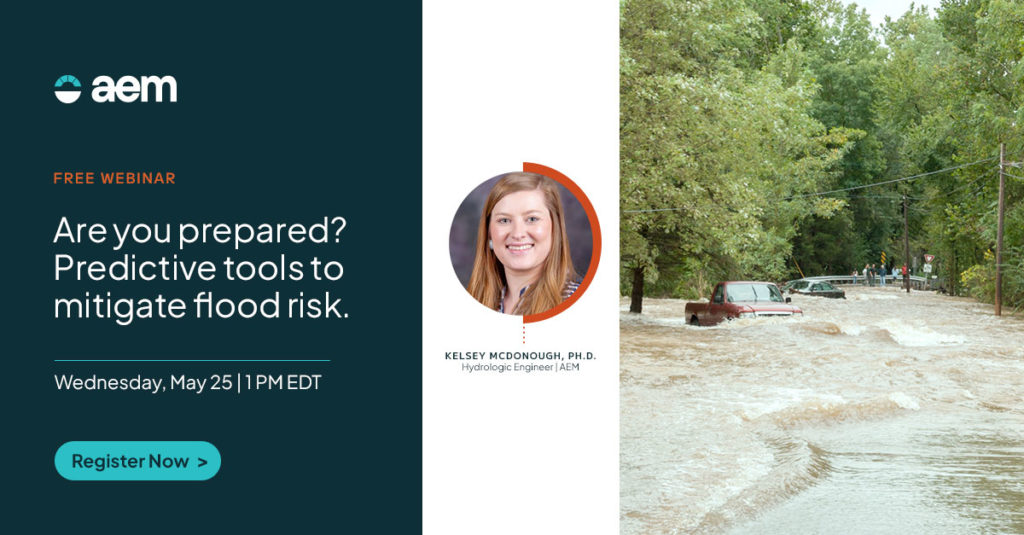 Are you prepared? Predictive tools to mitigate flood risk.
The growing frequency and intensity of flood events around the world have driven the need for more accurate forecasting and real-time hydrologic simulation. A predictive flood modeling system can provide information necessary about flood timing and intensity for critical decision-making during an event, both forecast and in real time. Join us for this FREE one-hour learning session, presented by Dr. Kelsey McDonough, hydrologic engineer with Vieux & Associates/AEM, to learn how you can actively manage and mitigate flood risk using a predictive flood modeling system.
At the webinar, attendees will learn how to…
Can't make the live webinar? If you can't join us live, sign up anyway. and we'll send you the recording to view in your own time.