Vieux & Associates, Inc. was founded by Jean and Baxter Vieux in 1992. Our headquarters are located in Four Partners Place, a LEED-certified multi-tenant building, owned and managed by the University of Oklahoma. The majority of our servers are located in the same building in a Tier 3 data center, with backup servers located remotely. Amazon Web Services are increasingly employed for mission critical applications.
Vieux & Associates, Inc. is powered by a talented team dedicated to developing and supporting advanced technologies for rainfall and runoff products/services serving wet weather, stormwater, flood, and water resources applications. Our employees are located in Oklahoma, Colorado, Texas and New York. Professional affiliations include the American Meteorological Society, the National Hydrologic Warning Council, and the Water Environment Federation.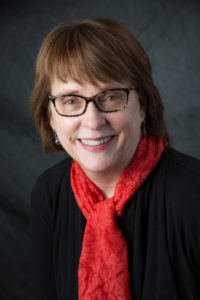 Ms. Vieux co-founded Vieux & Associates, Inc., where she manages operations and serves as project manager for gauge-adjusted radar rainfall (GARR) and hydrologic prediction system services. She is active in a number of water quality and hydrologic modeling professional organizations. From 2013 to 2015, she served as an elected Board of Directors Member of the National Hydrologic Warning Council. She is currently an appointed member of the NOAA Environmental Information Services Working Group.
Education
MS Environmental Science, University of Oklahoma
Specialization in GIS Environmental Applications
Dr. Vieux's professional focus is radar rainfall and distributed hydrologic modeling. He is distinguished in the application of high-resolution rainfall monitoring to hydraulic modeling of collection systems. Dr. Vieux has directed the development of design storms for collection system planning, operations, and design for municipal sewer districts. He has over 110 publications appearing as textbooks, journal articles, and conference proceedings. At Vieux, Inc., he oversees technology development for rainfall and runoff monitoring software and services. Dr. Vieux developed the first commercially available distributed hydrologic model, Vflo®.
Experience
Principal/Chief Technology Officer, 1992-present, Vieux & Associates, Inc.
Professor Emeritus 2013, University of Oklahoma Full Professor, 2000-2013; Associate Professor, 1995-2000; Assistant Professor, 1990-1995
Adjunct Professor, Rice University, 2015-present
Visiting Assistant Professor, Michigan State University
Assistant State Conservation Engineer, USDA-NRCS, Michigan
State Conservation Engineer (acting), USDA-NRCS, Michigan
Project Engineer, USDA-NRCS and PL-566 Watershed Project, Kansas
Education
Ph.D. Michigan State University
MSCE, Kansas State University
BSCE, University of Kansas
Professional Engineer: Multiple states including Oklahoma, Texas, and Colorado – NCEES 2017
Software/IT Team Leaders
Ryan Hoes,

BS Computer Engineering, MBA/MIS

Brian Byrne,

AD Computer Science, BS Software Development

Seth Dawson
Hydro-meteorology Team Leaders
Edward Koehler,

BS Meteorology

Jennifer French,

BS/MS Meteorology

David Buckey,

BS/MS Meteorology